Hi Huneybees,
I was at the monthly 987FM's RSVP Party where the radio station collaborated with Levi's to give away a pair of tickets to a lucky winner to fly to London to catch Madonna in concert! It was held at the newly renovated Velvet Underground, free booze, party with the DJs as well as games to play to win other goodies!
The stage is set.
And The Muttons asked the contestants to drop their details into 1 of the 4 boxes - M, D,N and A.
Single file please?
After that, the sexy pole dancers were up for a performance. I've not seen a double act before!
As well as eye candy treat of pole dancing! This is really a great piece of art and technique!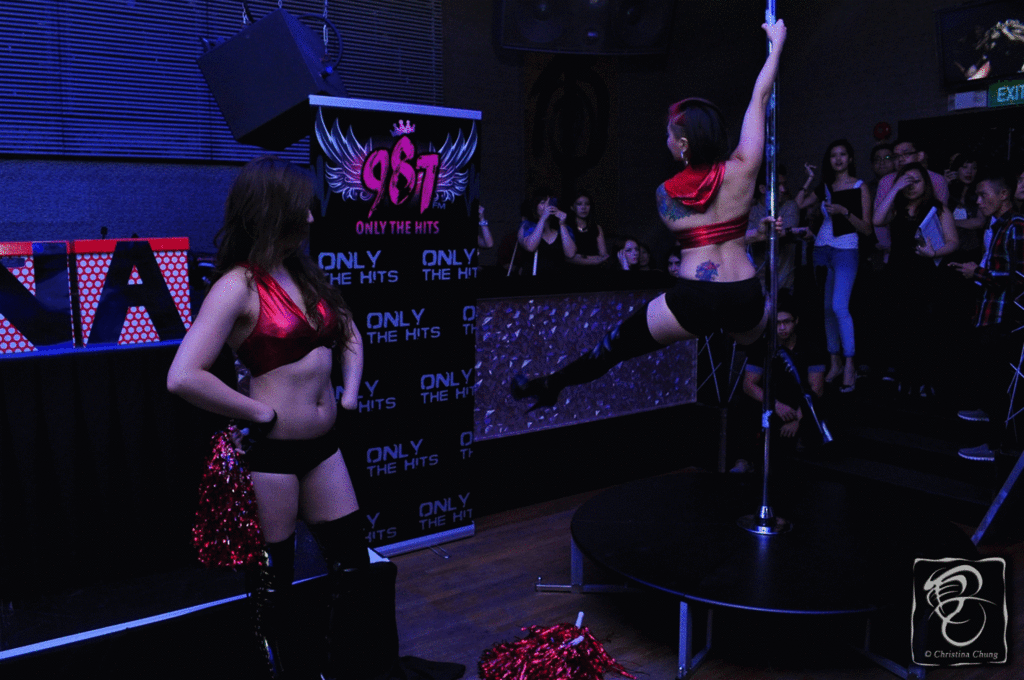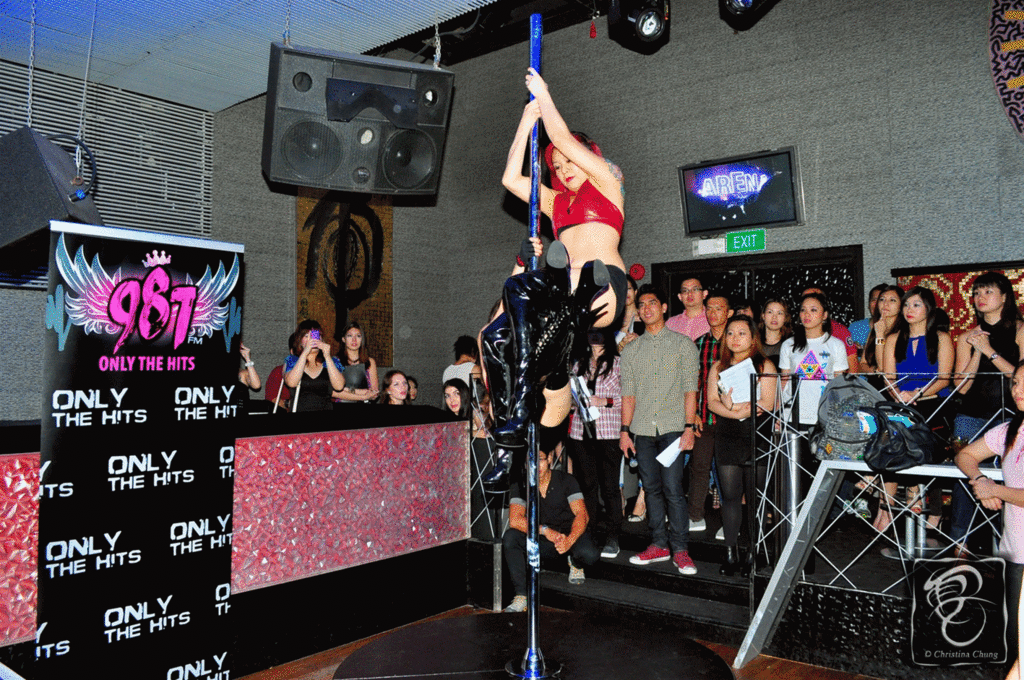 Divian and Jacqui came on stage with Georgina Chang to give out some prizes as well as get 3 contestants to do a pole dance act too. Who do you think won?
Georgina then drew from the boxes again for the 3rd and 2nd prize winners.
Levi's models and representative is up on stage to draw for the lucky winner.
Congratulations babe! You are flying to London!
Thank you 987FM for another joyful night with the DJs!
Hehehe. A shot with Bobby Tonelli before leaving...
If you wana join the DJs for a fun filled evening, tune in to 987FM for instructions on how to win the passes!
More photos can be viewed
here
.