Hey fashionistas! Here i am with a lovely bright combination. I'm wearing a yellow cut-out shoulder shirt combined with white jeans. I guess it was the perfect combination for my new Nimo Stylo cartoon clut
ch & t
his time, while taking pictures; i focused on the clutch & top.
Also

HERE

you can read my blog post about Diy: cut out shoulder shirts if you want to do on your own.
Tekrar merhaba :) Bugün sarı, omuzları açıkta bir bluz giydim. Son zamanlarda moda olan bu trendi uygulamadan olmazdı :D
Çok cıvıl cıvıl bir havası var, bütün gün iltifatlar aldım :D
Neysee, Nimo Stylo cartoon cantama da en uygun kıyafet bu gibi geldi bana..
Buarada siz de evinizde diy projesi olarak bu bluzden yapmak isterseniz, buraya

tık tıkkkk

:)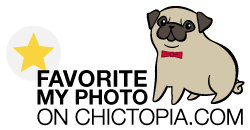 Heels: Stradivarius
Top: Gift ( Dont know the brand)
Jeans: Zara
Bracelet: H&M
Watch: Koton