I got a chance to get a sneak peek and here it is....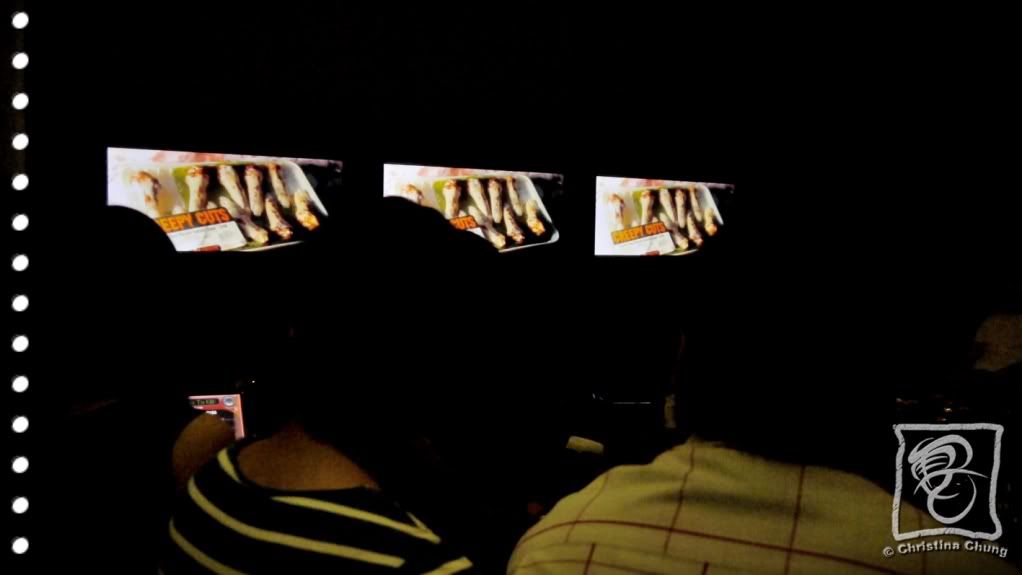 A little sneak preview of what's to come...
Being addressed by *SCAPE's managing director, Lynette Lee, and MovieMania's executive producer, Reno Tan, in a ghostly decorated room at K-Box on Level 3, *SCAPE.
*SCAPE is excited to officially kick off their annual Halloween event for the second year. And as *SCAPE is the place for all things youth-centric, they have identified Halloween as an event synonymous with young people. With Halloween rapidly gaining interest amongst the youth in Singapore, and with the success of their inaugural Halloween festivities, *SCAPE intend to make Halloween a signature event.
We were then treated to some food, to gain some energy for the "scare" later...
We had our chance at the lucky dip too! Candies and creepy crawlies in exchange for vouchers! :)
We grabbed a shot with the pretty, witchy, Lynette Lee and we went walking around the shops, where we were introduced to the participating stores and the creepy best they did to dressing up their stores. There's a contest as to who is the best decorated!
The deco at KBOX was amazing. Addams Family inspired?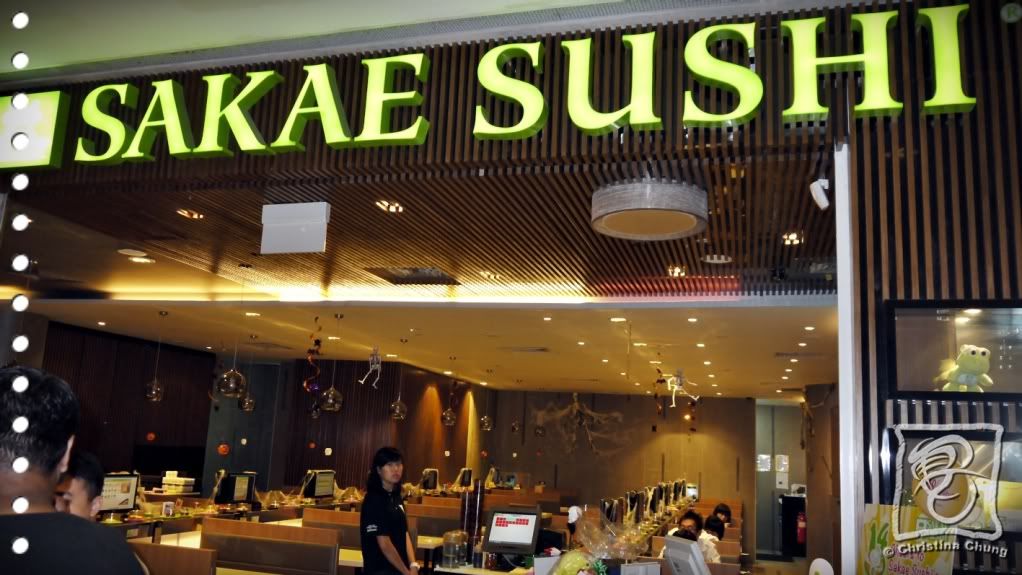 Dining with creepy crawlies at Sakae Sushi...
We then headed downstairs....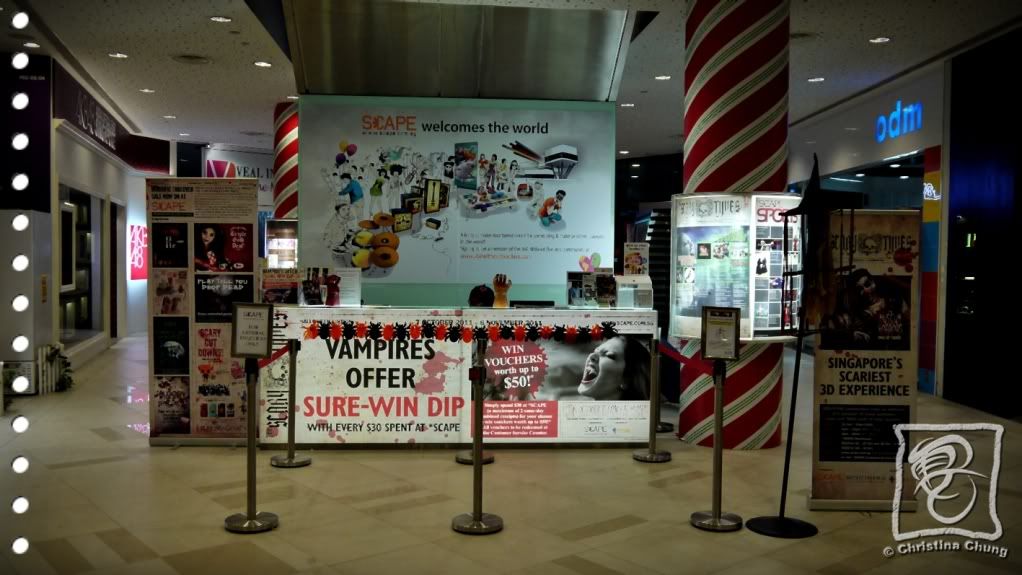 Even the information counter was ghostly decorated...
Do look out for offers around the shops at Play Imaginative, Haru, Toast Box, Rhapsody Gaming, ODM and Gong Cha.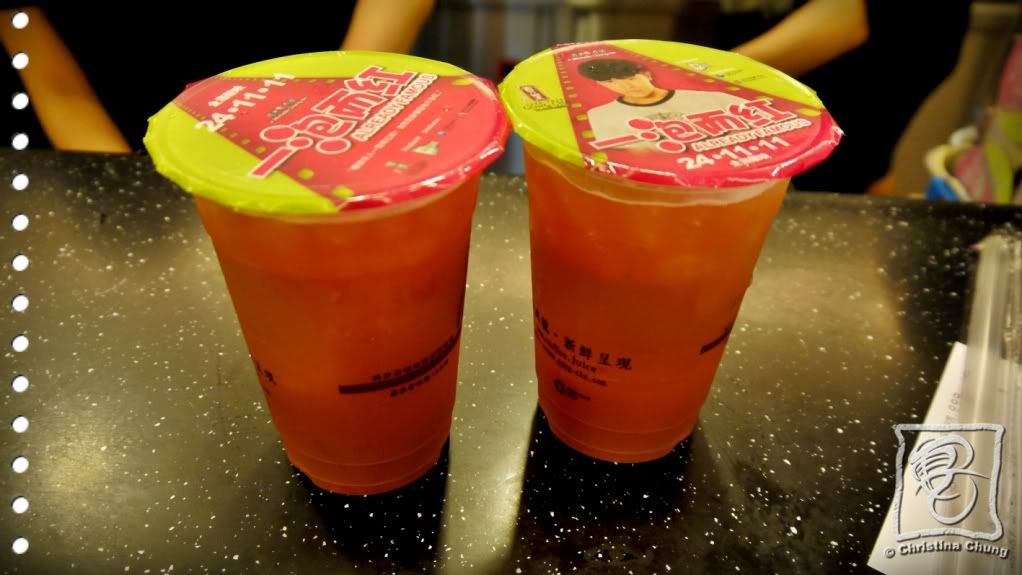 The Bloody Black Tealloween by Gong Cha. Must Try!
The watches on offer from ODM.
Ok, enough of the touring of shops. It's now time to brace ourselves to head into The Museum of Horrors at the Warehouse Auditorium.
Can you guess the characters? Which movie they're coming out from?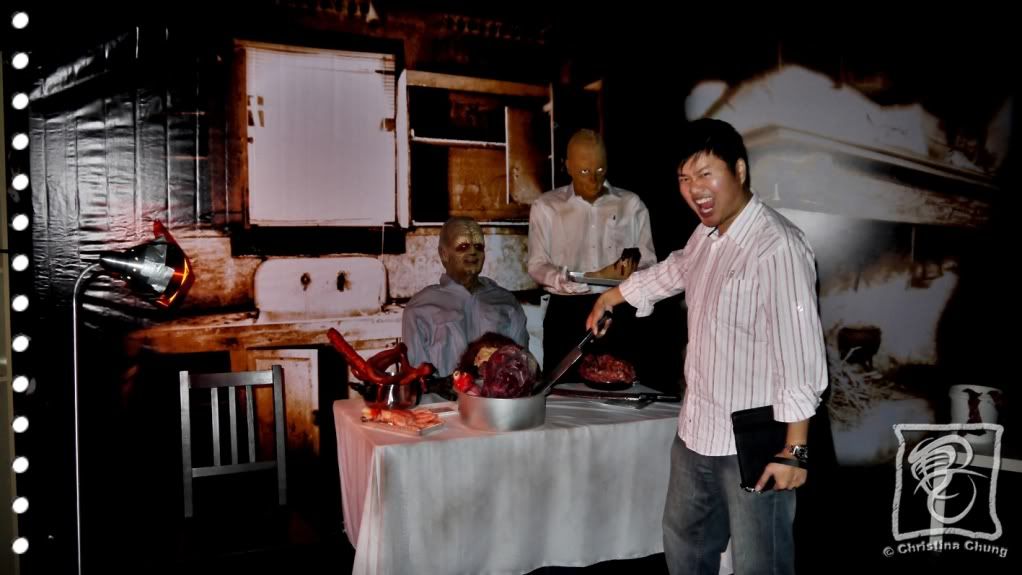 Ready for dinner yet?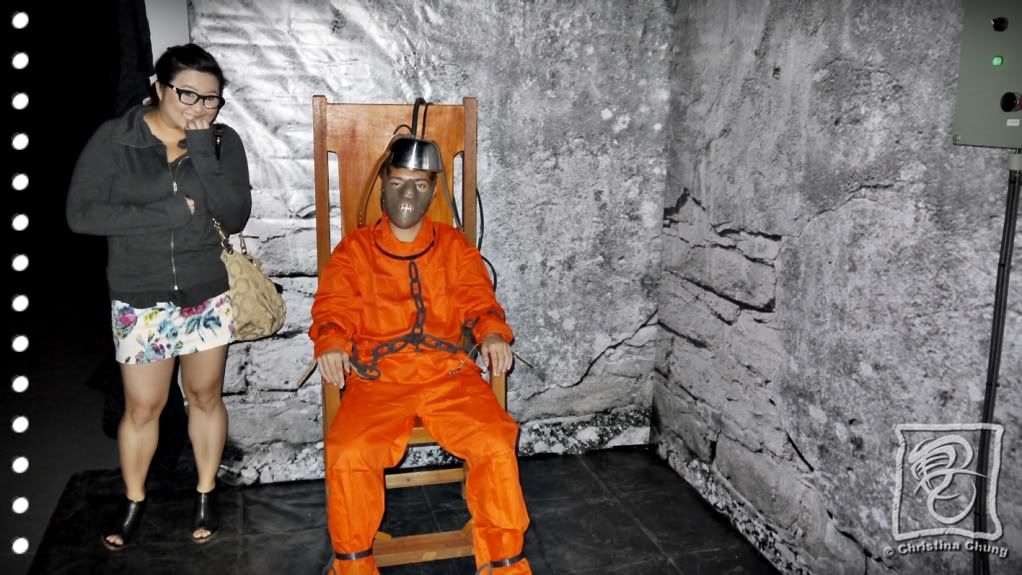 This was my pose throughout the Museum...
The Museum is free for visitors to roam around and interact with the props and backdrops. Feel free to go ahead and take pictures, but do watch your back as you do not know who will be standing right behind you....
I love that the museum is air-conditioned, means you don't have to be scared and worrying whether you smell bad from all the perspiration not? :X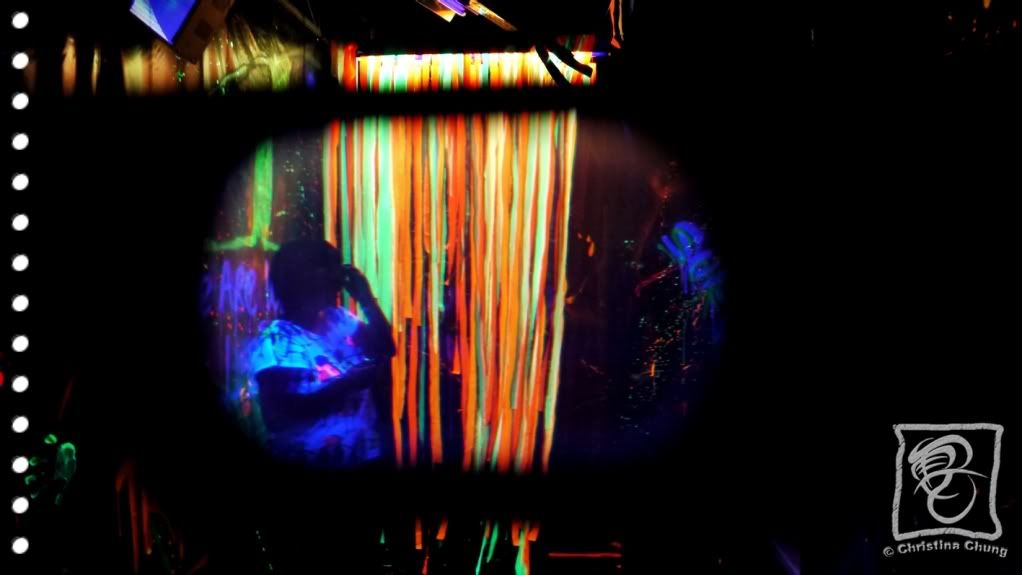 Looking through the 3D glasses, the effect's not like what we see though...
Have a scary Halloween fun!
Location: *SCAPE 'Warehouse' Auditorium at level one.
Tickets:$22 (Oct 28-30) or $19 (all other days). You can purchase your tickets online or on location. You get a $10 *SCAPE shopping voucher with purchase of each ticket.